工作原理
液/固混合流体通过进料管分布于离心机转鼓内,在离心力场作用下,通过滤片截留固相,滤出液相。持续进料,直至料满,停止进料,如工艺需要时则对滤饼进行洗涤、提纯,同时将洗涤液滤出。进一步脱液,直至达到分离要求。停机,开盖,人工或吊袋将滤饼卸出,完成一次工作循环。
PSD为吊袋卸料形式。
Operating principle
Mixed solid and liquid fluids enters centrifuge drum via feed pipe. acting on the centrifugal position. Liquid-solid mixed fluid intercept the solid phase through the filter to filter out the liquid phase. Centrifuge Continues to feed until full. Then stop.
Solid cake is rinsed and purified when the process requires. And the rinsing liquid is filtered out meanwhile. Centrifuge further filter until the separation requirements are met.
Stop&open cover. manual or hanging bag to remove filter cake to complete a working cycle.
PSD as the Top discharge form of platform Bag-lifting.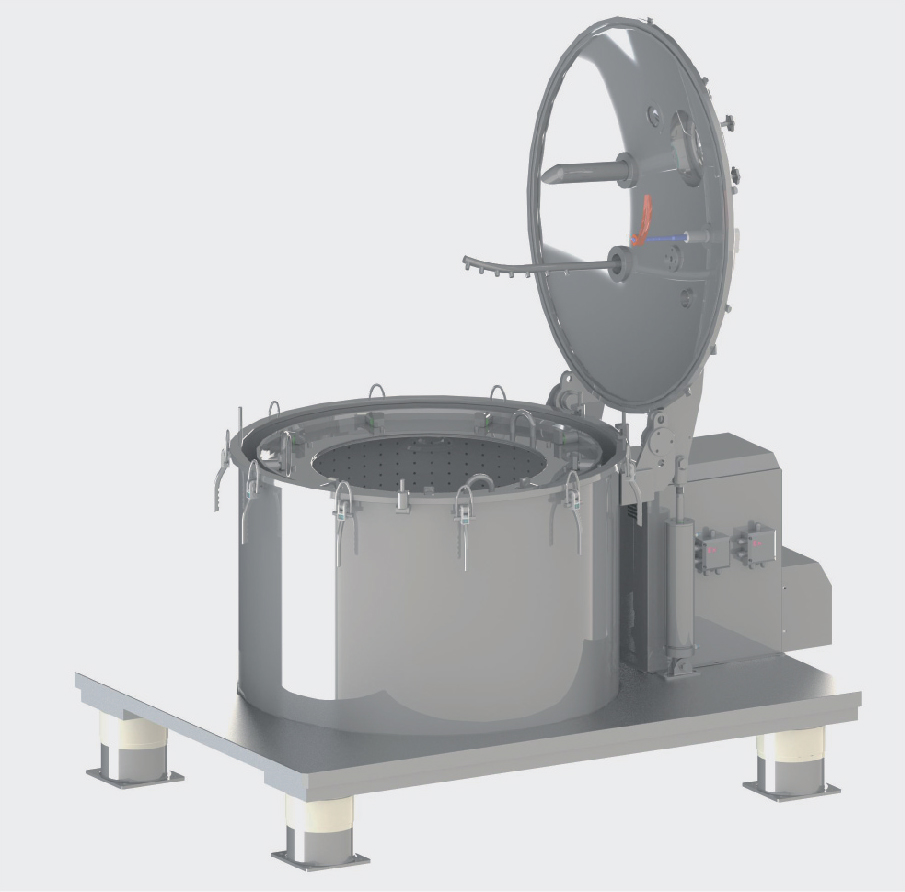 PSD外形简图
PSD Outline drawing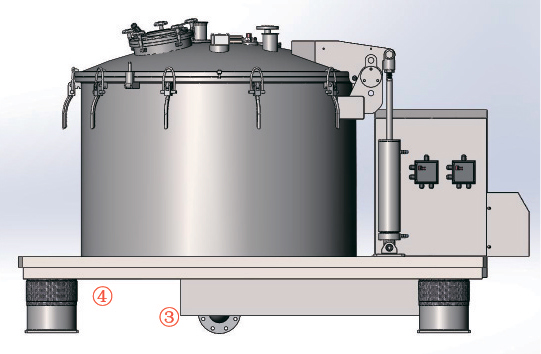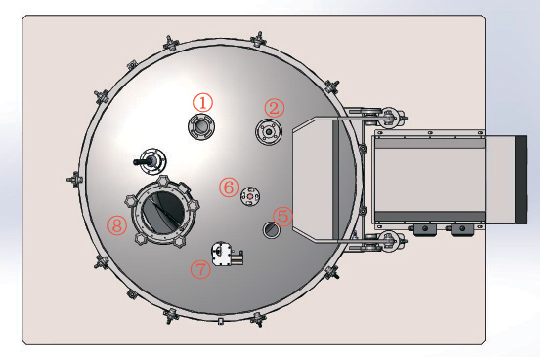 接口
1 进料管口
2 洗涤管口
3 出液管口
4 氮气进气口
5 排气口
6 轴封进气口/排气口、测压口
7 料层控制
8 人孔及视镜清洗
connection interfaces
1 Feed inlet
2 Washing inlet
3 Liquid discharge
4 N2 inlet
5 Exhaust air outlet
6 Shaft seal air inlet/outlet and pressure testing port.
7 Material thickness control
8 Manhole and photoscope cleaning
技术参数 Technical parameter