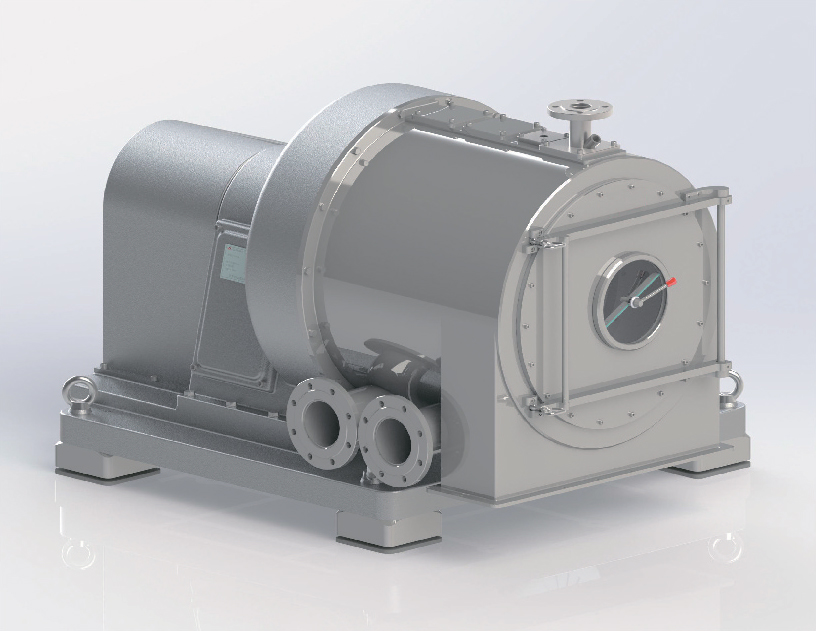 工作原理
LWLZ卧式螺旋浓缩过滤组合式离心机,物料先进入沉降转鼓中,通过沉降原理将物料先进行沉降浓缩后,再进入过滤转鼓进行过滤分离和洗涤。
悬浮液通过进料管进入沉降转鼓,从转鼓大端处进入,在离心力作用下,料浆中固相沉降在转鼓壁上并在螺旋的作用下向小端移动,液相通过转鼓大端的溢流孔排出,滤饼在向小端移动的过程中被压榨脱液后进入过滤转鼓,固相在离心力和螺旋与转鼓的差速作用下,从转鼓小端向大端运动。随着转鼓回转直径的变大,离心力也增大,截留的固相从初始的较高的含湿率到排出转鼓时达到最小的含湿率,实现固液相自动连续的分离。
配置洗涤管,可在过滤的后段对滤饼进行洗涤提纯。较薄的过滤层,可以获得较好的洗涤效果和较低的洗涤剂消耗。
对于易产生二次结晶的物料。可以配置蒸汽管,按设置的清洗周期对内腔的结晶进行高温清洗。
LWLZ卧式螺旋浓缩过滤组合式离心机因其先浓缩再过滤的特性,生产效率高,自动化程度高,主要适用于大处理量、低固相率、液相中含有胶质的物料。
Operating principle
Working principle of LWLZ screw thickening and filtration centrifuge
The suspension will be fed into sedimentation rotor drum firstly for sedimentation and thickening before it' s transferred to the filtration rotor drum for filtration separation and rinsing.
The suspension will be fed in via the larger end of the sedimentation rotor drum. Solid content of which will settle down and lie on inner wall of the rotor drum, which will be conveyed to the smaller end of the drum under effect of screw; meanwhile, the liquid content of which will be discharged via overflow port at larger end of the drum. The filtering cake will be compressed and dehydrated as it' s conveyed from smaller end of the drum to the larger end.
The centrifugal force increases as the turning radius of the drum increases, reducing moisture content of the solid (which is high at beginning) as far as possible and achieving automatic continuous process of liquid/solid separation.
The unit is designed with washing pipe for rinsing and purification of filtering cake by end of filtration process, the thinner the filtering layer, the better effect of rinsing and the lower consumption of detergent.
For materials that are prone to secondary crystallization, steam pipes can be configured to clean the crystals out of the inner cavity at high temperature in preset frequency.
LWLZ horizontal decanter is mainly applicable for processing bulk material with lower solid content and liquid containing gel.
LWLZ结构简图
LWLZ Structure diagram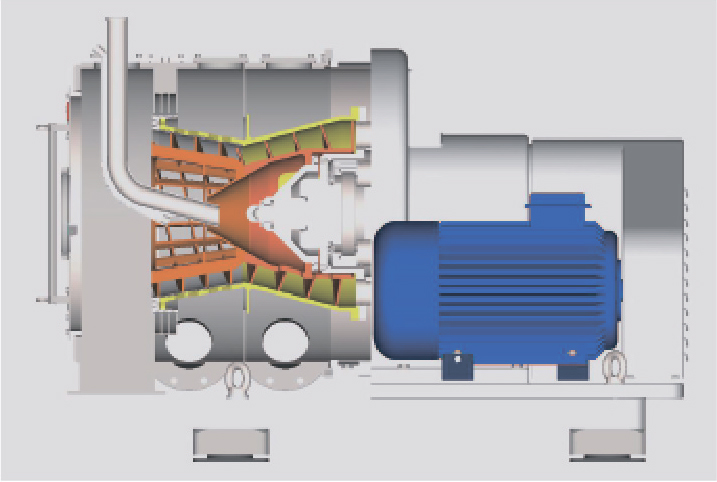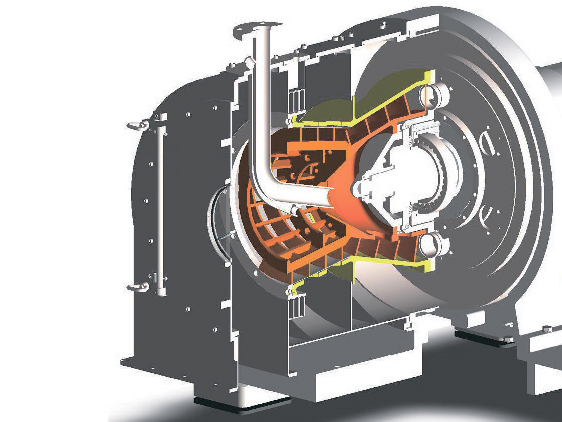 技术参数 Technical parameter

主要特性
u 转鼓锥角可按工况选择20或40度
u 过滤网可选择金属板网或契形网
u 变频控制,转鼓转速无级调整
u 多种润滑方式:脂润滑(标配)、喷油润滑、油气润滑
u 全自动加油装置
u 高精度转鼓(数控加工、高精度平衡),高分离因数,提高分离效率
u 设置主轴封,有效防止窜料
u 联组传动带
u 测速传感器
u 自动清洗程序:进料管清洗、洗涤管清洗、转鼓外侧清洗、机盖内表面清洗、出料斗清洗
u 系统全密闭,满足清洁生产要求
u 多重保护:过振动保护,开盖保护,电机过载保护,氮气保护,静电接地保护,检修密码锁定
Main features
u The rotor drum may be set with a cone angle of 20 or 40 degree depends on different working conditions
u Filtering net may be metal lathing or wedge-shaped net
u Variable frequency control, rotor drum velocity stepless adjustment
u Various type of lubrication: Grease lubrication (standard), oil spray lubrication, oil-air lubrication
u Fully automatic oil recharging device
u High precision rotor drum (digital machining, high precision balance), high separation factor, improving separation effectiveness
u Designed with main shaft seal which prevents from fleeing material
u Joint driven belt
u Velocity sensor
u Automatic cleaning process: Clean the feeder pipe, rinsing pipe, rotor drum external, unit cover inner surface cleaning, discharge hopper cleaning
u Fully enclosed system, satisfying pharma specification
u Multiple layers of protection: over-vibration protection, cover-opening protection, motor over-load protection, N2 protection, static grounding protection, maintenance password lockout
定制形式 Personal form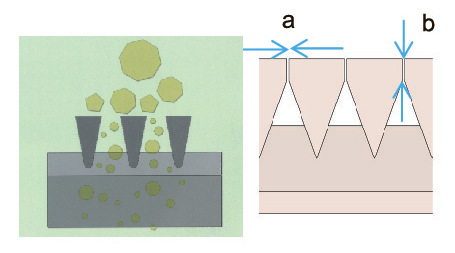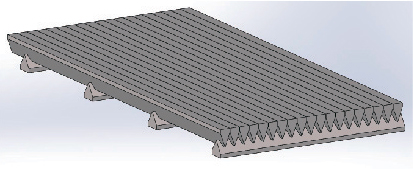 差速器
u 摆线针轮差速器
u 行星齿轮差速器
u 液压差速器
Differential mechanism
u Cycloid pin wheel differential
u Satellite differential
u hydraulic differential
进料装置
u 带反冲进料管
适用于在管道中易堵塞的物料,在管路堵塞时反冲疏通
u 螺旋进料装置
适用于固相浓度较高、流动性较差的物料
feeder unit
u Feeder pipe with backflush function
Applicable for material easily getting blocked
u screw feeding device
Applicable for material of poor fluidity and high solid concentration